Sonny began writing fiction late in life.
Sonny began writing fiction late in life.
During the 2020 Covid lockdown in Beijing, Sonny completed the Start Writing Fiction course from Future Learn. Two exercises from week two were to describe a writing space, and to imagine a character.
These two exercises became the first chapter of this book, as Sonny continued writing. The simple exercise in a writing course became a series of five character-driven stories focused around the life of the main character, Judy Vernon.
Experiential travel, living in different countries, and working in remote and unusual locations, through seven different careers, has introduced Sonny to a range of unusual characters, broken people, and misfits who fuel the characters he brings to life in his writing.
Any feedback, comments, suggestions, observations, or questions can be directed to sonny@sonnykohet.com.
Sitting in Kansas Café, Judy Vernon witnesses a man have a heart attack. With his final breath, Frank Farrington gives her the look of someone wanting her to do something, but knowing he has no right to ask.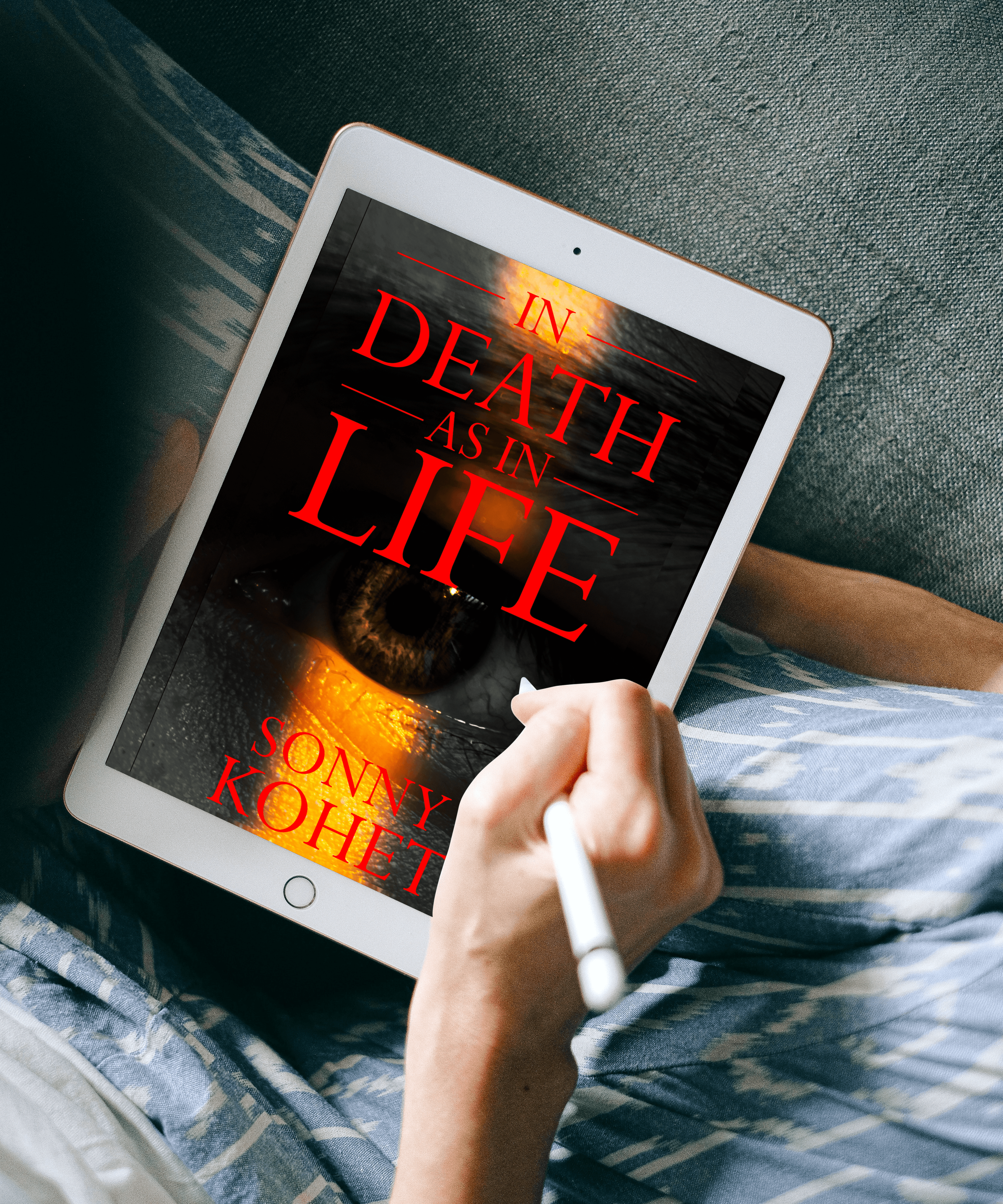 His presence lingers in the café, sitting across the table from Judy, and his pleading eyes appear in her mind when she is away from the café. Judy, a freelance journalist, is driven by Frank to investigate his life as she attempts to answer two questions:
Who was he?
---
What does he want from me?
As she learns about Frank, she becomes entwined in his life, being adopted by his family, accepting responsibility for his alcoholic former partner Billy, and befriending Frank's morally dubious ex-wife, Miriam.
Her life is further complicated when bisexual loner Judy falls in love with both forensic accountant and businessman Myron Myerson and Frank's brother's wife, Alison Farrington.
Perhaps the most important question for Judy is whether doing what Frank wants her to do will enable her to return to her stable, carefully crafted routine life, or if her unlikely friendship with the deceased Frank has changed her life forever?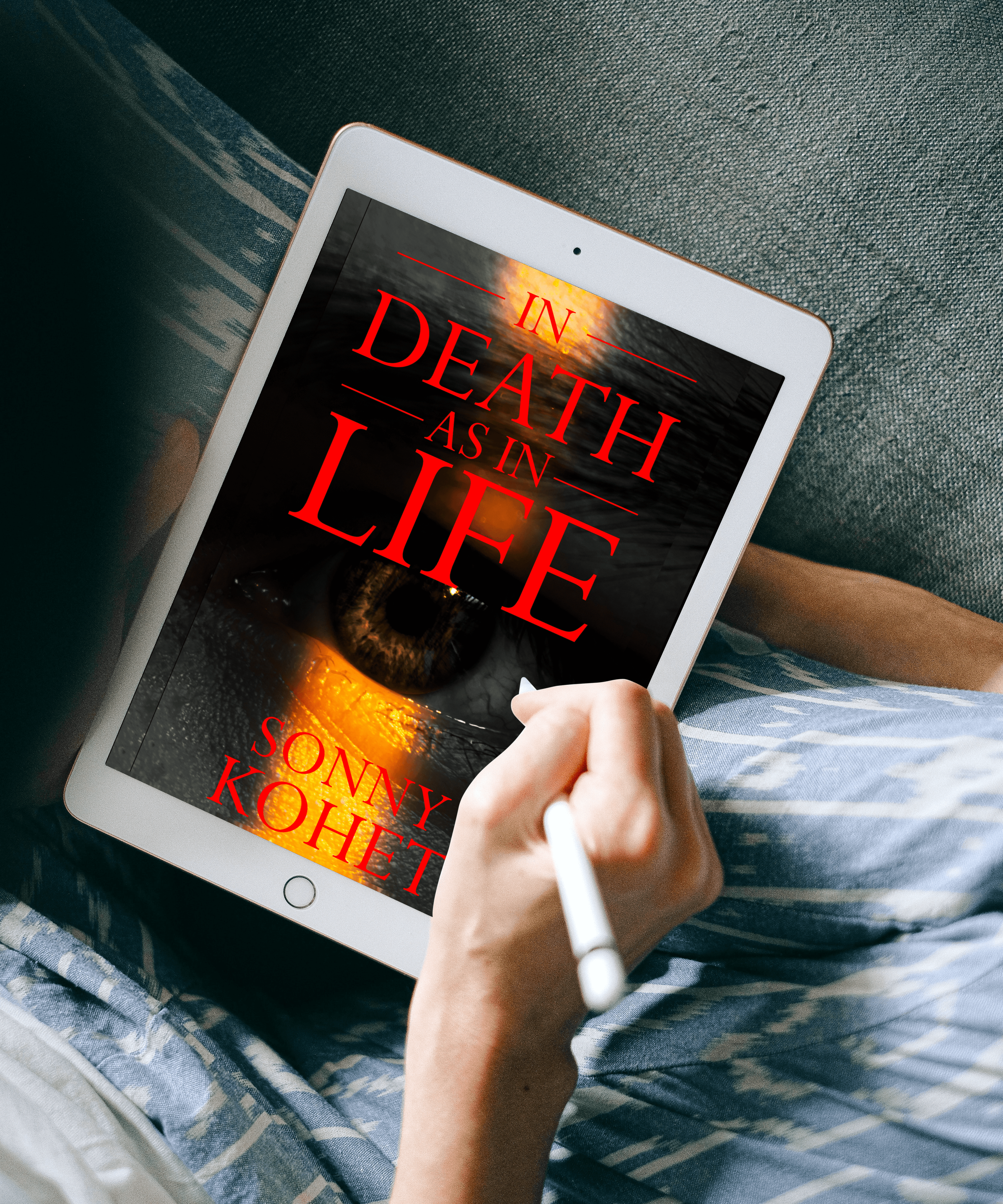 'In Death As in Life' is available to read on Kindle Unlimited and Kobo Plus.
---
Buying a book can be a pleasurable experience, as it opens up a world of knowledge, imagination and entertainment. To buy books here you can click on the button given below and enjoy our book.